Multiple Calendars are a great way to track the many schedules in your life both at work and at home. You also have complete control over which of your Calendars you want to see and which ones you don't. You can do this by using the Navigator to Manage your Applications and click on the checkboxes next to the Calendars that you want to show.
Display Individual Calendars (in your Navigator)
In the Navigator, you can see a list of which calendars are actively displayed for easy access in your Keep&Share Calendar Application. (Multiple calendars are only available with paid accounts). Use the "Manage Applications" at the bottom of your "Home" tab or the new calendar icon at the bottom of your "Calendars" tab to control which Calendars are displayed.
Note: Turning a Calendar off in the Navigator using the "Manage Applications" icon only hides your Calendar from the Navigator.
Hiding your Calendar does not delete your Calendar
. You cannot delete Calendars in your account, but you can
erase part of the data
or
all of the data
in your Calendars.
Display Multiple Calendars in a Combined View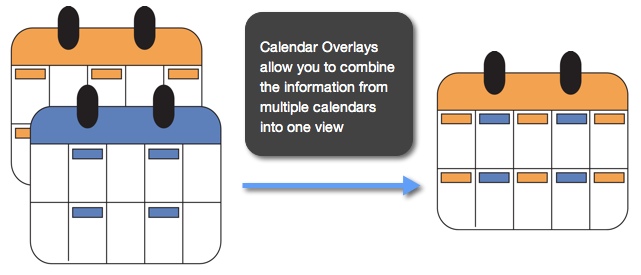 You can flexibly display multiple calendars in one combined view using the Calendar Overlays feature.
Display Multiple Calendars Side by Side
Compare multiple calendars side by side for easy comparison using the Side-by-Side View feature
Learn more on multiple calendars in the Multiple Calendars: Getting Started solutions folder.